International Speaker  •  Entrepreneur  •  Investor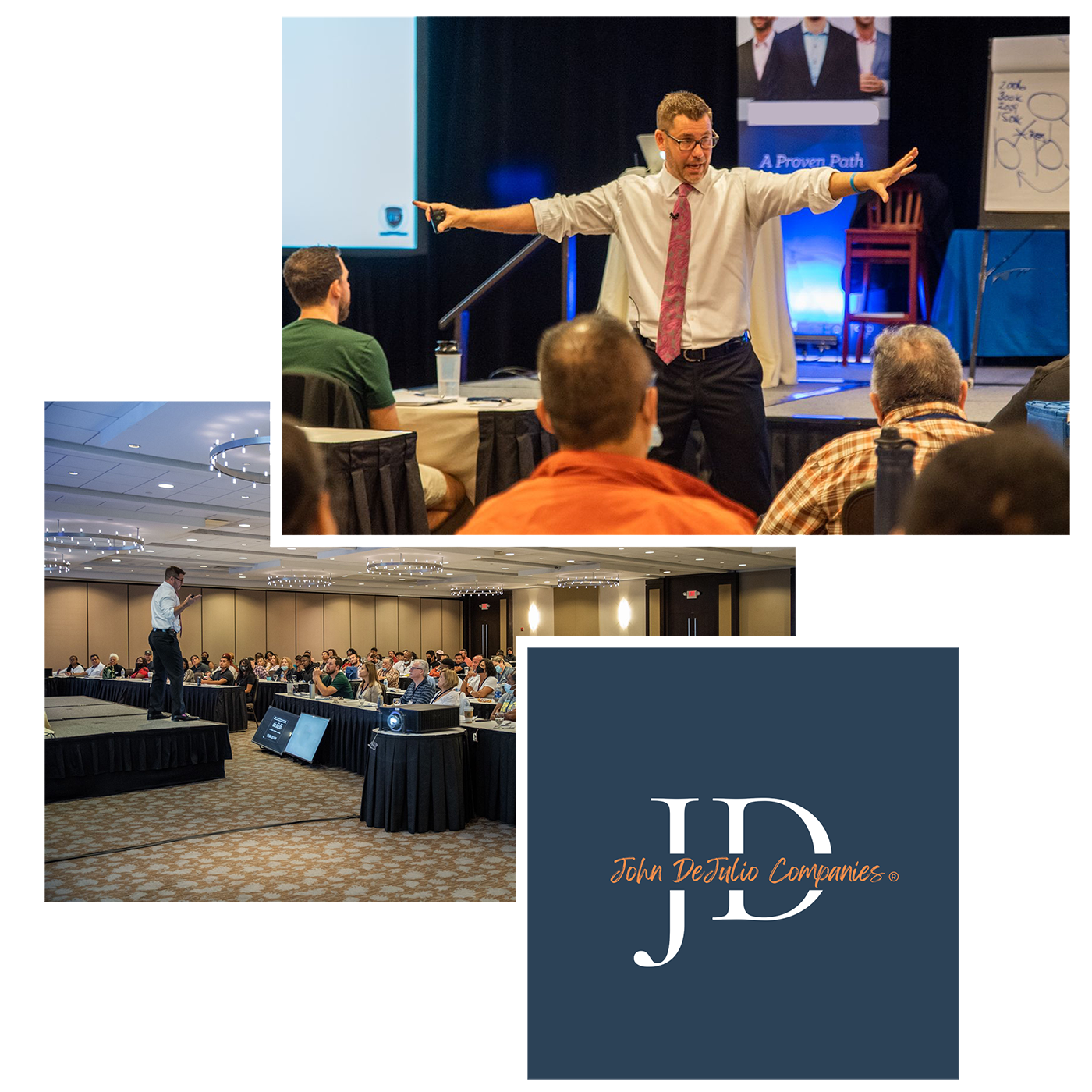 CEO of John DeJulio Companies, Ltd., international speaker, highly successful entrepreneur, investor in multifamily commerical properties along with multi-million dollar syndicated real estate projects, John DeJulio is considered an industry powerhouse.  John has been speaking on stages all over the country in front of thousands of people for the last two decades. Widely considered to be one of the most dynamic and entertaining presenters, John has been able to inspire and change the lives of many around him.
I work with highly motivated people individually up to Fortune 500 companies. I show them how the absolute best in the world run their companies and use specific language to sell their products and services at the highest level.  Through many years of associating myself with the top leaders in multiple industries, I've been able create specific coaching and training programs that are customized to each client's business needs.  I have worked with companies like Guaranteed Rate, Fortune Builders, Wells Fargo, Neighborhood Loans and many more."
"FOR MOST PEOPLE IT'S NOT THAT THEY ARE NOT SMART ENOUGH OR NOT MOTIVATED ENOUGH, IT'S JUST THAT THEY HAVEN'T BEEN GIVEN THE RIGHT ROADMAP….  AND WHEN YOU GIVE PEOPLE LIKE US THE RIGHT ROADMAP, WE GO!"

- John DeJulio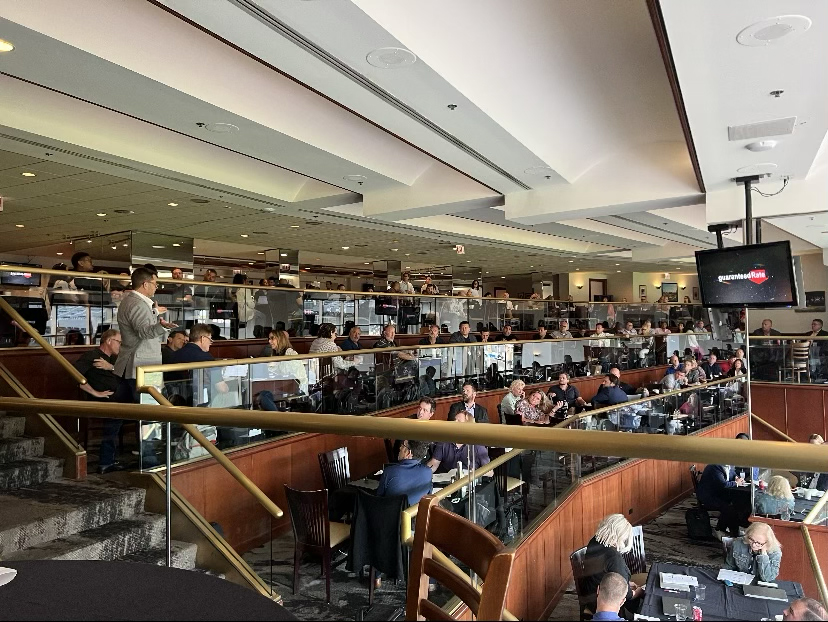 John is relentless when it comes to working with his clients and coaching students on the importance of success in order for them to achieve freedom for themselves and their families. His conviction on specific viewpoints as they relate to leadership, business, sales, the economy and current headlines have made him a highly sought after resource and person to interview for media commentary and overall insights on topics people truly care about.
Win People, OWN THE WORLD
Starting with the opening of one of his first companies (an incredibly successful mortgage banking firm) close to 25 years ago, John quickly realized he had the ability to use his high energy, charisma and specific language to recruit people at an unheard of pace and show them how to grow their business and sell at a level way beyond most.  Eventually, John decided to turn this into a speaking, training and coaching business where he teaches the masses all what he has learned from others and created on his own.

A powerful, dynamic and "fun" international speaker, coach and consultant.  John's speeches and trainings have been listened to by tens of thousands all over the world.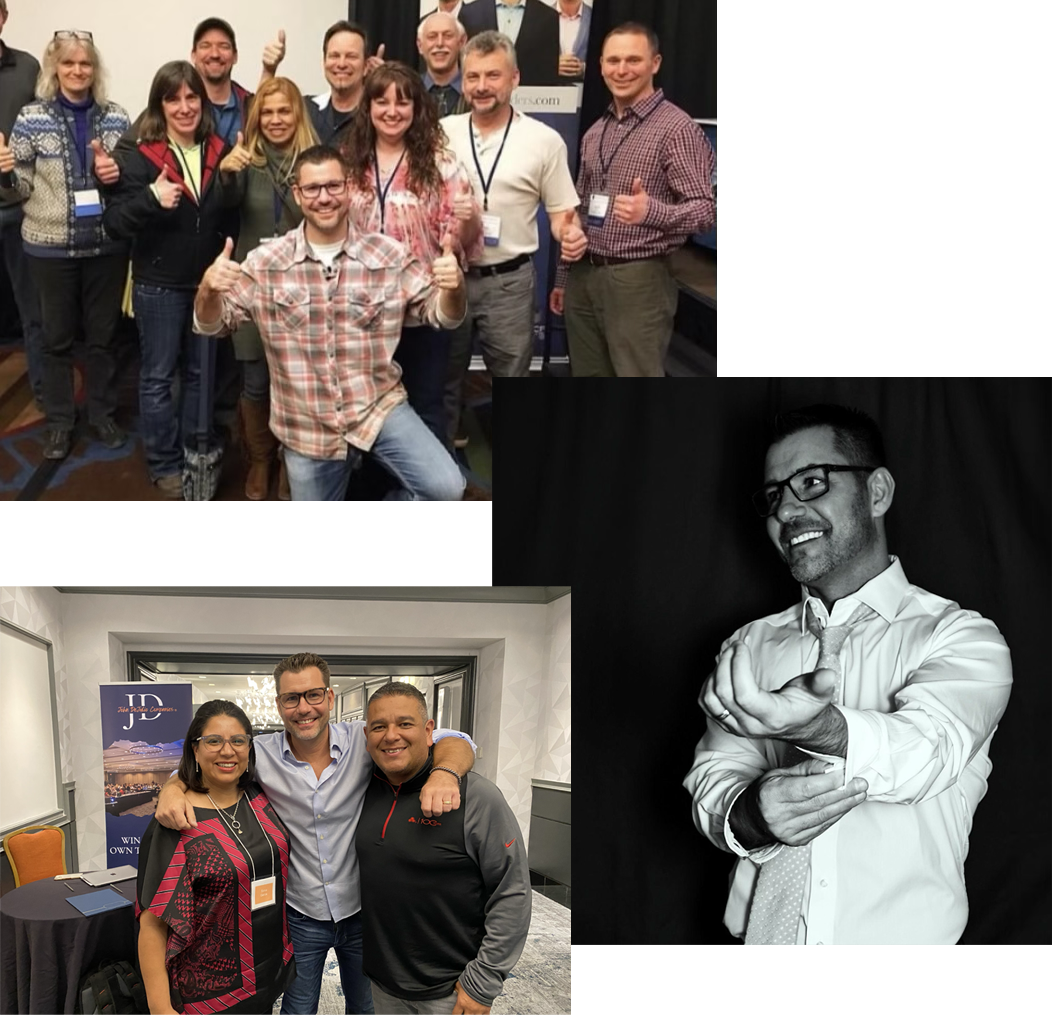 A highly successful entrepreneur, John offers insights and trainings on speaking, influencing, recruiting, sales, branding, real estate investing, mortgage banking, wall street, wealth, relationships, sports and more.
Creator of JDC Coaching and mentoring, John has been able to teach others how to deliver presentations just like the top professionals in the world.  John runs two and three day workshops, online live webinars, large seminars all the way to high level masterminds.  Through the workshops and trainings that John has created, he has been able to teach others how to deliver presentations just like the top professionals in the world!
As a former professional and Division One soccer player, John attributes his success in both business and athletics by continuously surrounding himself with incredible coaches, mentors, influential people and constantly investing in ongoing education.

TEEN AND YOUNG ADULT FINANCIAL LITERACY
As a father of four children with his wife April, John realized that most kids do not grow up learning the basics of financial literacy let alone how to capitalize in a big way.  As a result, John decided to create "Teen and Young Adult" financial literacy trainings and education with the help of his wife and kids in 2022.  His thought was simple, "just imagine if while we were all growing up and taking regular classes in grade school, high school, etc. we were also learning about the advantages of owning a business, tax write offs, investing, leveraging properties as investments, properly valuing money and so on.  Meaning, how much faster and safer could people get to their financial goals if they learn all of this when they are young so once they come out of traditional schooling, they are fully prepared?"  As a result, John created multiple classes in service of what is truly missing in traditional schooling so kids everywhere have the opportunities they may have never been exposed too!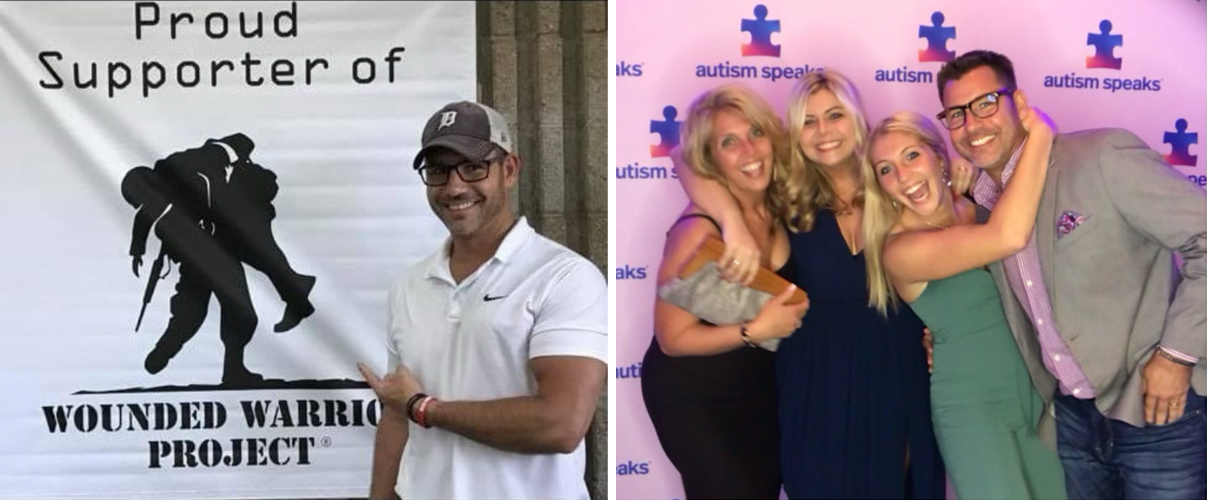 Based on the way John was raised and the opportunities he's been afforded through having an incredibly supportive family growing up, John has always looked to help others.  John DeJulio Companies donates to several non-for-profits such as "Best Buddies" and "Autism Speaks" and is a big supporter of "Wounded Warrior Project."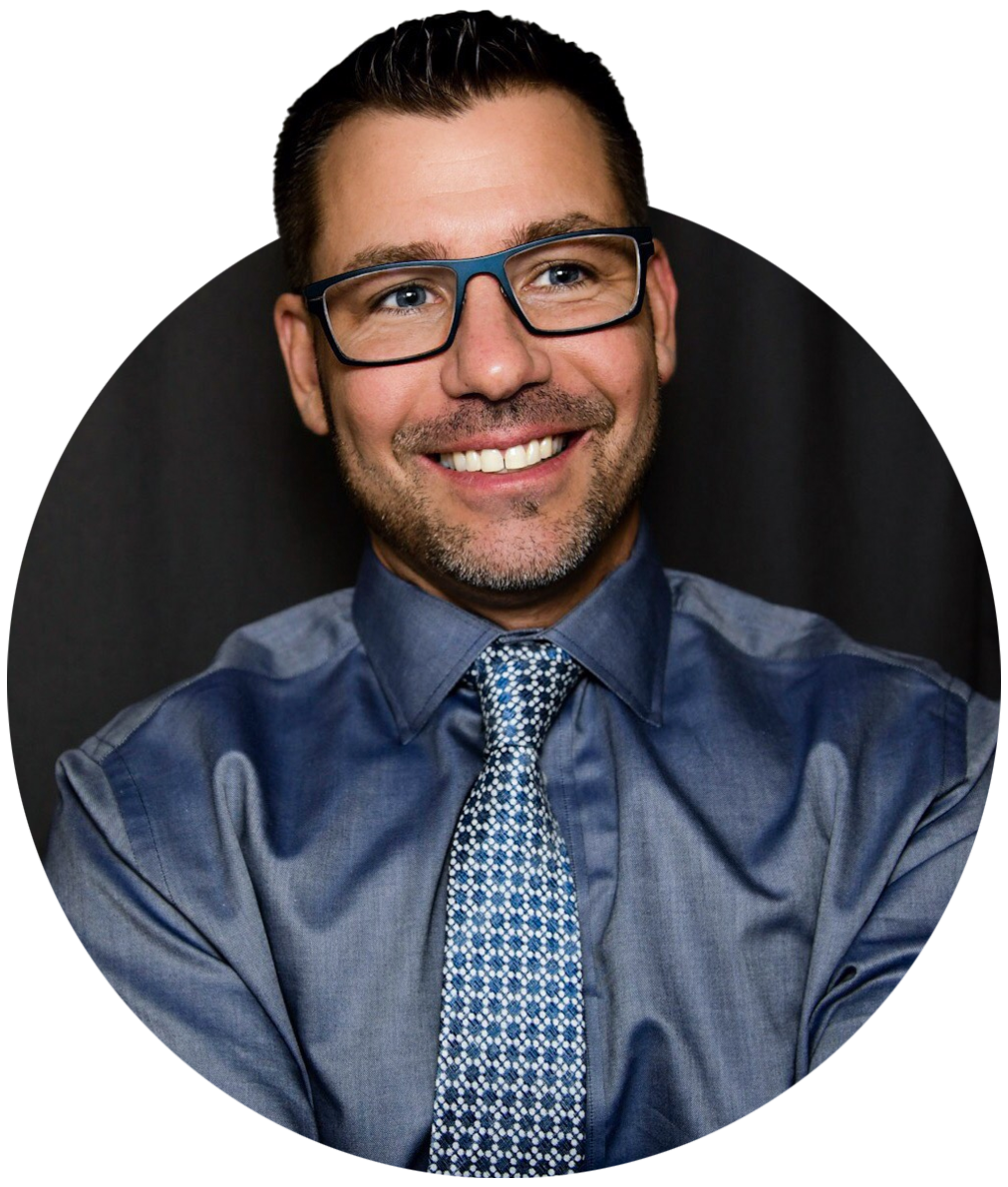 Copyright 2023 | John Dejulio Companies® All Rights Reserved